Experience ground-breaking club and ball tracking from TrackMan.
Looking for somewhere to enjoy quality time with friends and family in a safe, outdoor setting? Our Driving Range features the latest in TrackMan technology, offers delicious food & drinks in the clubhouse whilst also featuring the biggest sporting events on Sky Sports and the latest tunes to swing into action with!
WHAT IS TRACKMAN RANGE?
Our TrackMan Driving Range system is used by 96 of the World's top 100 golfers to improve their game and now you can sharpen up your game with the same transformational radar technology. All our bays feature touch screens supplying ball tracking data, fun games suitable for golfers and non-golfers, and virtual golf enabling you to play some of the finest golf courses in the world, including the Old Course St Andrews!
BOOK YOUR TRACKMAN RANGE SESSION NOW https://yourgolfbooking.com/venues/longsutton-golf-club/booking/bays
GETTING STARTED
To get started, use the 27″ screen in your bay or download the free TrackMan Range app and follow the on-screen instructions. TrackMan Range precisely measures a series of key data points, such as your carry distance, side, and launch angle. Download the TrackMan Range App today! In order for you save your shot data for later analysis, you have to create a profile.
However this is not a requirement as it is possible to use the app as a guest without a profile if you are just wanting to have some fun.
OPENING HOURS
Monday – 8.00 – 18.00
Tuesday – 8.00 – 18.00
Wednesday – 8.00 – 20.00 *
Thursday – 8.00 – 19.00 *
Friday – 8.00 – 20.00
Saturday – 8.00 – 19.00
Sunday – 8.00 – 18.00 *
* 8.00 – 10.00 Members ONLY warm up sessions
VISITOR PRICES
30 minutes unlimited balls £6.00
1 hour unlimited balls £10.00
1.5 hours unlimited balls £15.00
2 hours unlimited balls £19.00
Adding an extra person to your bay £1
DOWNLOAD THE TRACKMAN RANGE APP
Have an Iphone? https://apps.apple.com/gb/app/trackman-range/id1245413916
Have an android? https://play.google.com/store/apps/details?id=dk.TrackMan.Range&hl=en_US&gl=US
S et your account up with your golf booking
https://yourgolfbooking.com/confirm-account-setup
We would advise all customers to download/ register before your booked session.
WHAT IS PRACTICE LEVEL?
It's a measure over time of how often you practise and how many balls you hit. The more you practise, the higher practice level you will get.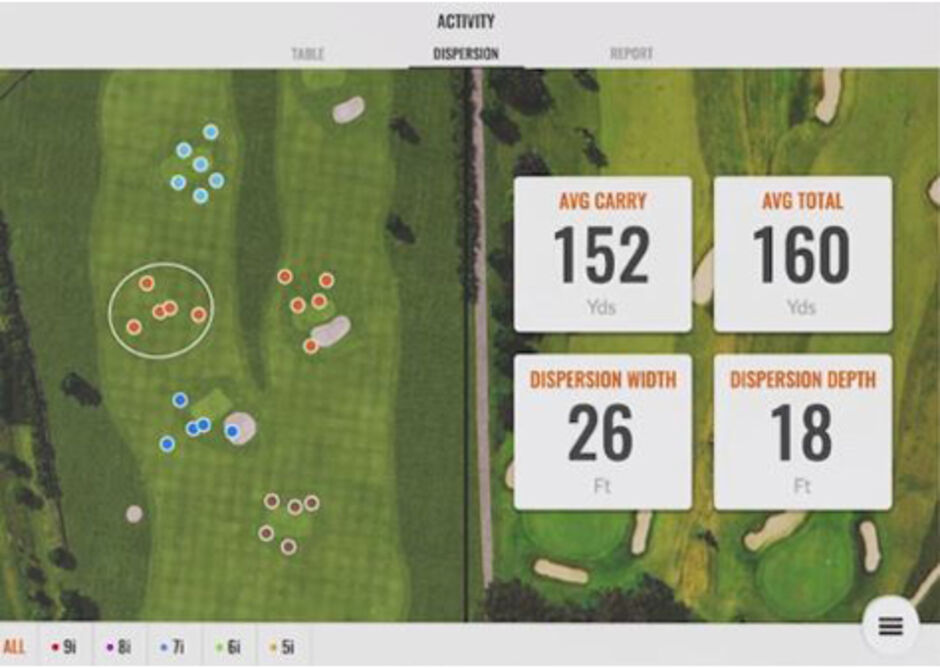 CARRY, BOUNCE AND ROLL
Based on carry distance, ball landing characteristics and the driving range surface, the app will estimate bounce and roll to deliver total distance.
BULLS EYE
Each player has three shots per round. Points are awarded based on distance to the pin & the player with the most points wins!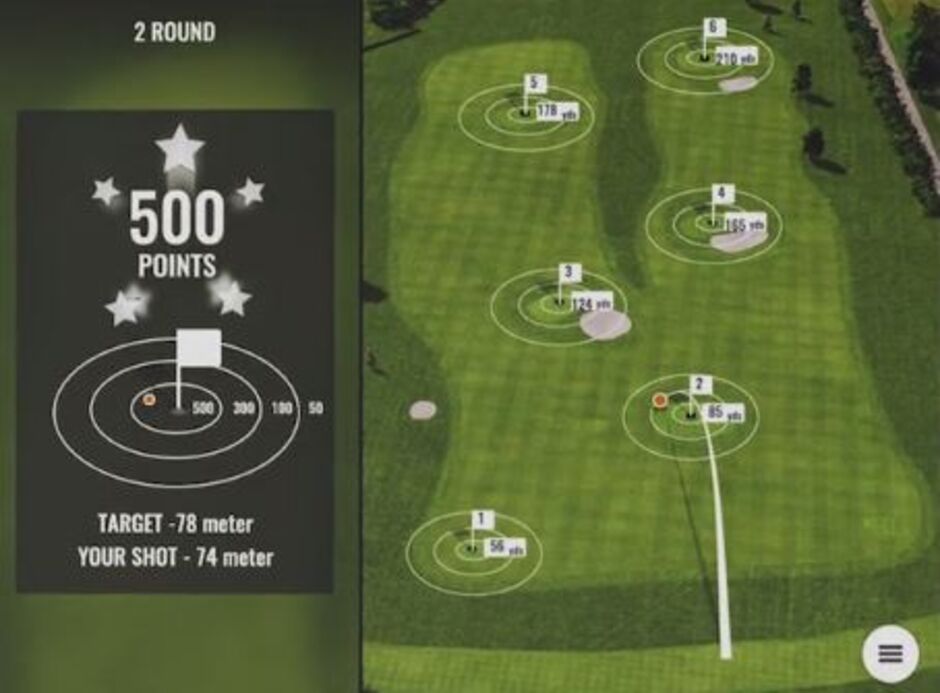 CAPTURE THE FLAG
Each player has three shots per round. The distance of each shot to the nearest target is evaluated & the player with the most flags wins!
GAMES THAT MAKE YOU BETTER!
The games are not only a lot of fun, they also help you improve your shot making skills significantly. Choose between Bulls Eye & Capture the Flag. Each game is quick, fun & challenging. Play alone, on a group or invite the person next to you for a fun challenge
PLAY ICONIC COURSES
Play a full round of golf at some of the best courses in the world, right from your bay. TrackMan's ultra-precise course graphics and tour graded tracking technologies makes you feel that you are there for real.
Ever fancied playing St. Andrews Old Course or other iconic courses, well now you can without even stepping foot on a plane. Virtually step in the footsteps of the best players in the world. Play 9/18 holes or even master the same hole again & again.
Test yourself against the Pros and try to beat their score – or try to recreate shots seen on TV. Throughout the year, special edition courses are uploaded for you to play but… these are only playable for a limited time.